This contest has ended. There will be another soon.
I need to get the word out about this blog - right now we usually have less than 100 visitors daily. Once in a while it gets close to 200, but that's rare.
So, I'm going to have a giveaway. The prizes are going to be 2014 silver eagles from a roll I bought a few months ago. Here's how it works.
A random winner will be chosen on June 1st 2014, and if that is yours, I'll be mailing you at least one 2014 silver eagle.
Silver Eagles are made by the United States Mint and are one Troy ounce of .999 silver. Their value depends upon the spot price of silver, which is around $19.00 per ounce right now.
If I get more than than 200 entries, I'll double the first prize to two Silver Eagles AND award a second prize of one Silver Eagle.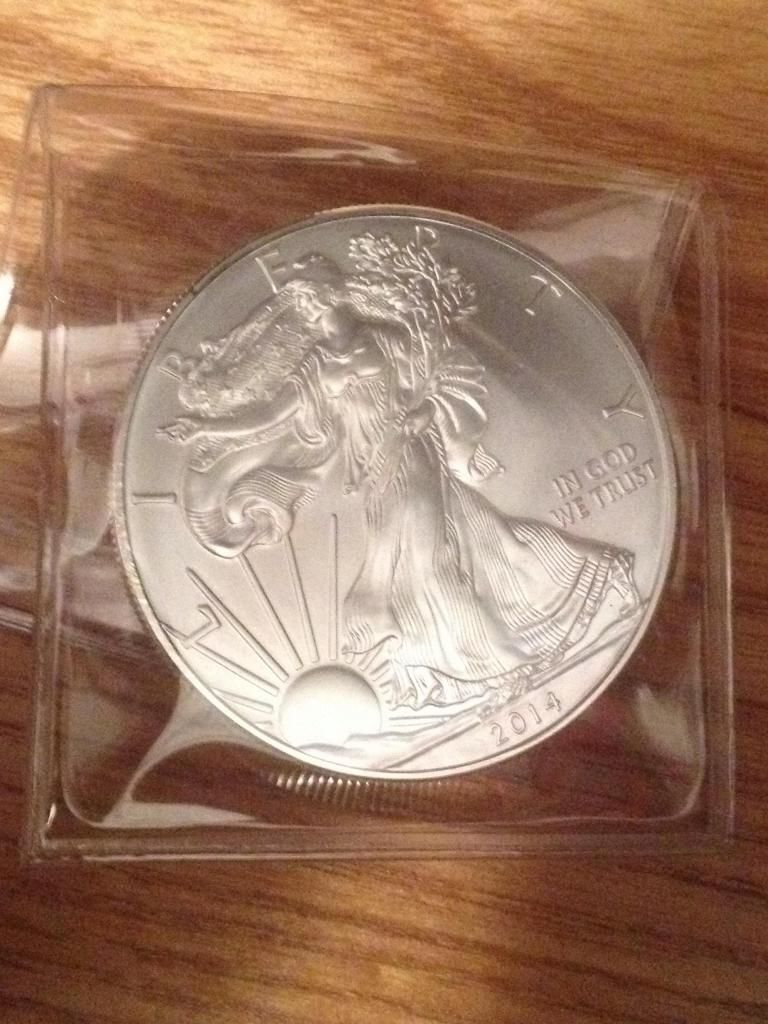 How do you enter? This is the easiest contest ever! You don't have to Tweet, Like, Plus or Comment: you just enter! That's it. Of course if you do tell other people about it, you might get a better prize, but that's up to you.
a Rafflecopter giveaway
I'll keep this post up to date with how many entries there are and what the prizes will be.